Reimagine Ecommerce for the Next Generation
ROC Commerce delivers all the marketing, merchandising, and ecommerce requirements for running your business without the need for costly workarounds that slow performance.
Explore Solutions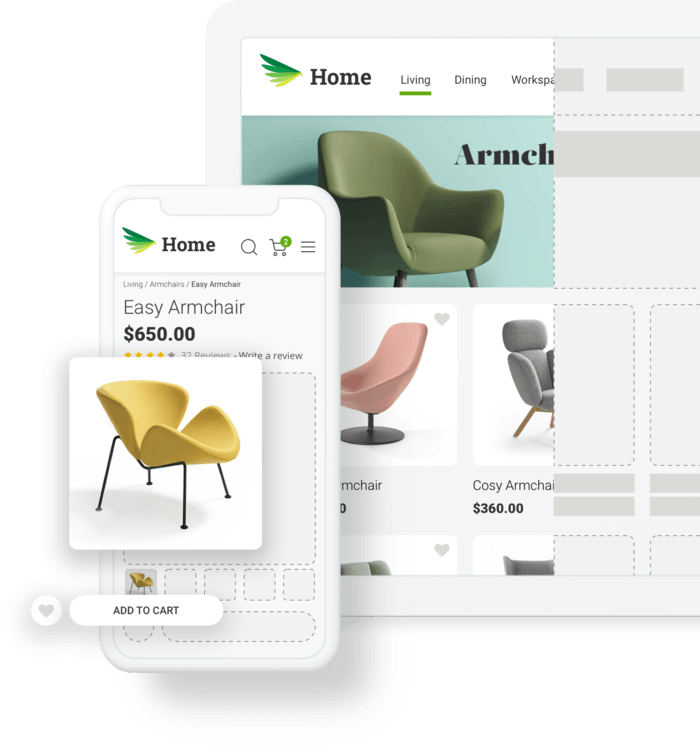 Fast
Maximizing digital revenue is closely tied to how fast you can engage customers on your site and smoothly move them through the checkout process. Speed is even more critical as digital moves to mobile. ROC is meant for speed with .NET Core and React.
Integrated
Delivering a true omnichannel experience requires integrating every channel with all your business systems. ROC is Real Omnichannel Commerce. Integrated omnichannel experiences are built into its DNA. Whether via desktop, mobile, Point of Sale, ERP, or punchout, ROC can convert traffic into revenue.
Extensible
Unlike one-size fits all SaaS solutions, ROC gives customers the source code and all automated test suites, so they can be in charge of their own ecommerce experience. Quarterly releases ensure your business always has the latest functionality with the flexibility to decide when to deploy the upgrades.
Over 20 Years of Client Success
1+ BILLION
SERVED...AND THE NUMBER OF TRANSACTIONS IS GROWING.
ROC's enterprise-grade software performs equally well in the cloud, or on-premises. Our sites exceeded a billion transactions last year alone, with that number continuing to grow.
1,000+
THOUSANDS OF WEBSITES DELIVERED.
For decades, we've paid close attention to our clients evolving needs by designing and developing smart ecommerce technologies. The result? A modern omnichannel experience for all.
>10%
VISITOR CONVERSIONS.
Average online conversion rates hover between 2 and 3%. We've raised the bar. Many ROC clients are leveraging the platform to increase conversions as high as 10%.
Featured Stories