Providing a Single Source Digital Solution for All Customers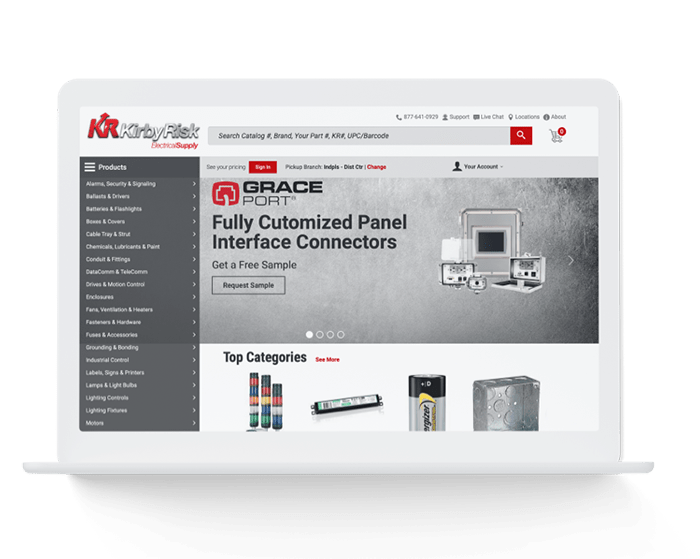 Kirby Risk Corporation is a multi-faceted organization that specializes in electrical supply, mechanical solutions, manufacturing, service and precision machining. They have been serving their customers since 1926 and currently have 40 facilities throughout four states.
Challenges
Kirby Risk turned to Americaneagle.com as their B2B ecommerce activities continued to grow and they needed a comprehensive and single source solution for all of their business units.
Solution
Utilizing the powerful ROC Commerce platform, Kirby Risk and Americaneagle.com partnered to develop a strategy whereby Kirby Risk could manage vital business functions all on their website. Their robust B2B ecommerce capability includes customer registration and approval management, full integration of product orders involving accounting, invoicing, product lists and inventory control.
In addition, all shipping logistics including scheduling, inventory validation and delivery management are handled on line. The site also has Hawksearch, a powerful on-site search tool that helps customers easily locate the products they need among 500,000 available items. Lastly, Kirby Risk's other business units including mechanical repair, service and precision machining all have a robust presence on the website, giving them full ability to interact with and engage customers.
The partnership between Kirby Risk and Americaneagle.com has delivered a unified and seamless online B2B presence for Kirby Risk, their customers, suppliers and other business partners.
---
Share