Making a Website Highly Visible, SEO Friendly & Powerfully Effective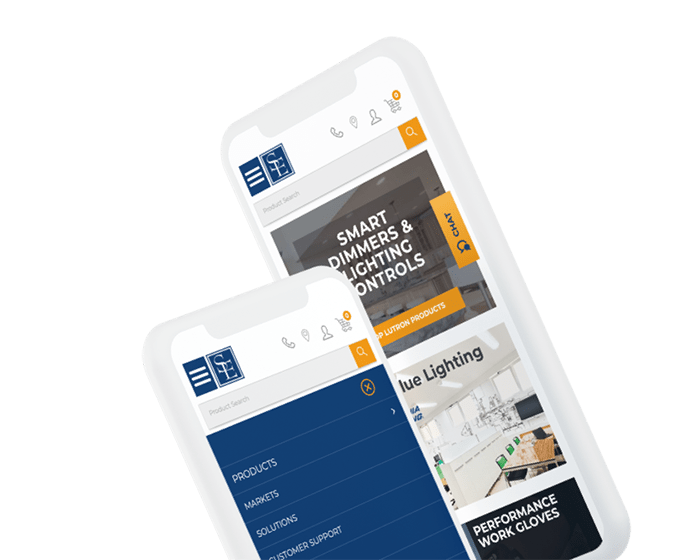 From its modest beginning in 1952, State Electric Supply Co. has grown to be a recognized leader as a full line, electrical supply distributor and consulting organization. Now operating 40 locations in 7 states, State Electric proudly carries electrical products for both commercial and residential applications. Despite their website having over 60,000 sku'd products, the company has earned a reputation for outstanding customer service and delivering a great, online shopping experience for customers and contractors.
Challenges
Prior to the launch of a completely redesigned, dynamic website developed by Americaneagle.com, State Electric was concerned that there still remained some legacy web issues that would impede the effectiveness of their new website. Historically, the company's previous website was not visible to the major search engines, landing pages were not being indexed, URL's were not SEO friendly and title tags and meta descriptions were not being optimized. State Electric was thrilled with their new Americaneagle.com website, but knew that if these prior problems continued to be present, the organization would not be able to succeed online at the level of which they were capable.
Solution
State Electric turned to the Digital Marketing Team at Americaneagle.com to help them solve the problems that plagued their prior website for so many years. After a thorough assessment and an extensive audit of the site, the Americaneagle.com team created a tailor fit strategy to fit the organization's needs.
To begin, Americaneagle.com conducted keyword research to identify industry terms that would substantially increase the website's visibility on major search engines. All title tags, meta descriptions and headings were edited to include these critical search keywords, which greatly enhanced site visibility and content indexing. The Digital Marketing Team also considered the website's URL's in their SEO strategy. URL information was standardized to ensure that only pertinent information was present, making search engine crawling much easier.
For added optimization, the Digital Marketing Team confirmed that the sitemap included all relevant landing pages that needed to be indexed and eliminated redundancies and items that didn't need to be included. In addition, schema markup was added for location, so that searchers could find information specific to their nearest store.
Following the digital marketing strategy developed by Americaneagle.com, State Electric Supply quickly experienced very positive results. During the first 12 months, the website ranked significantly higher on major search engines for key industry terms and as a result, overall conversions and ecommerce revenue increased. Now that the site is optimized, users can easily find what they are looking for and State Electric Co. can continue to serve their customers with a strong online presence.
Results
59%

Increase in 1st Page Keyword Rankings

19%

Increase in Organic Search Traffic

13%

Increase in Ecommerce Revenue
After an exhaustive search to find an ecommerce and digital marketing partner, Americaneagle.com proved to be the best solution for us. Due to our new digital marketing strategy developed by Americaneagle.com, we have increased our web traffic by over 60% and brought in a whole new base of customers.
---
Share